Precision in Modular Design
The Deburring Machine ZEM is a compactly and modularly designed, vertical, single spindle gear deburring machine for chamfering, deburring and smoothing of gears and gear shafts.
The vertical modular system of the ZEM offers all the advantages of the proven vertical design such as free chip fall and optimal accessibility.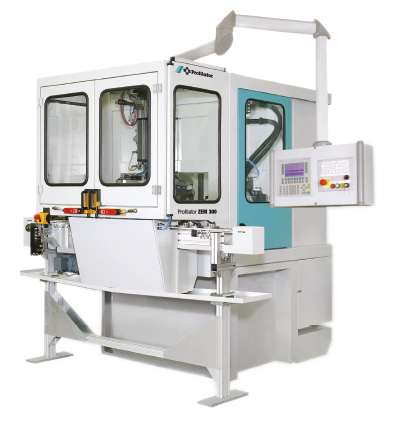 Configuration
It can be completely configured to the requirements of the customer in up to 4 tool systems and counterholder/tailstock to a compact machine.
Control panel and media container are integrated on the rear of the machine bed.
The loading and unloading of the machine can be optionally done with an integrated pick-up swivel loader or linear loader.
Machining Types
The machining can be done both dry or wet.