Precision in Modular Design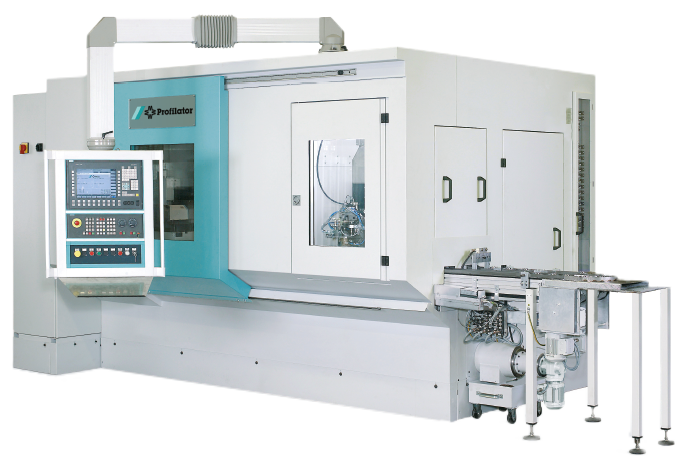 The Profilator H-Type is a horizontal modular system designed for machining of clutch and synchro gears.
With the horizontal design, good operation and accessibility of the individual machining systems is reached. 
Performance
All machining is done dry and with extremely short machining times due to the electronic synchronisation of tool and workpiece.
Configuration Options
There are three machine sizes available which are differentiated by the transversal length in the X-axis and accordingly in the bed length.
The position of the control cabinet – whether it is on the right or on the left – is just as variable as the workpiece flow direction.
Profilator's Modular Concept
Precision in Modular Design
Integrating Technologies