Scudding®
internal & external gears
Highly modern new development based on the traditional gear skiving: Profilator
has further developed 100-year-old gear skiving to the SCUDDING®  high performance gear cutting process with the help of innovative machining and the most modern tool technology.
SCUDDING®  is a continual gear cutting process which makes both the production of external and internal gears as well as spur and helical gearing possible.
As another great advantage, the SCUDDING®  technology allows the machining of internal or external gears/splines without the need of an undercut or groove. The end of the gear can be a defined / programmed ramp or radius.
Our SCUDDING® machines are available in three different sizes: The S-150 is designed for machining small gear wheels with diameters up to 150 mm, as used in standard drive technology and in the automotive industry. The S-250 is intended for machining medium-size gear wheels with diameters up to 250 mm, as used in the commercial vehicle sector. The S-500 is used for machining large gear wheels with part diameters of up to 500 mm, as found in the heavy-duty commercial vehicle sector.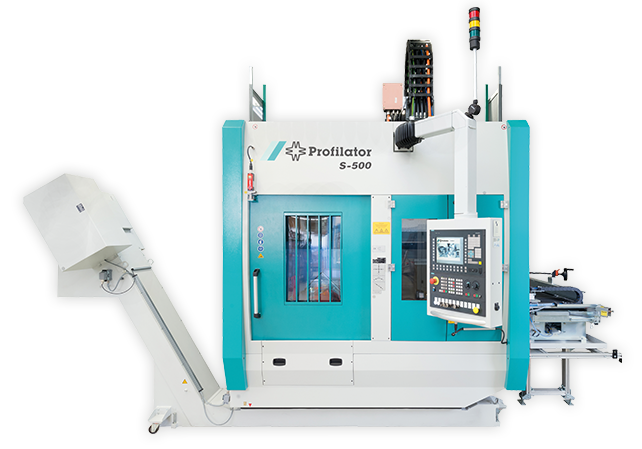 "120,000 vs. 3,600 cuts
per minute"
Whereas with SCUDDING® , the material is machined with a milling cutter with 60 teeth and a speed of 2,000 rpm at 120,000 cuts per minute, with gear shaping and 1,800 double strokes, only 3,600 cuts are made per minute.
Added precision
The high number of cuts per time unit not only leads to a very short time cycle time, it has a very positive effect on the gears: high gear quality (DIN 5-7) and low surface roughness (Rz 1-5).
Efficiency increase
In contrast to the known gear cutting process gear shaping, SCUDDING®  is much quicker, more efficient and productive.