Precision in Modular Design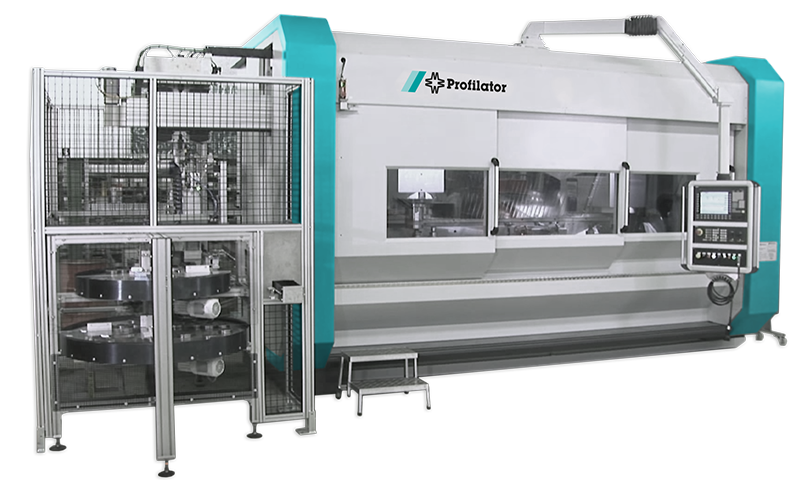 The Profilator V-Type is a vertical modular system designed for machining of clutch and synchro gears. It has all the advantages of the proven vertical design for the machining of gears.
Corresponding to the customer requirement, the proven Profilator machining processes of spline and face gear cutting, pointing, shifterstop und pocket groove milling can be configured to a compact machine:
Depending on cycle time requirements as a single spindle machine with consecutively running processes or as a double spindle design with machining taking part in parallel. 
Configuration Options
There are three machine sizes available which are differentiated by the transversal length in the X-axis and accordingly in the bed length.
Control panel and media container are installed on the rear of the machine bed. The workpiece flow direction is variable, loading from front and rear as well as from side to side.
Performance
All machining is done dry and with extremely short machining times due to the electronic synchronisation of tool and workpiece.